Transfer-on-Death Deed Kit
Texans often spend thousands of dollars in probate court just to make sure their children inherit the family home. Now, low-income Texans can pass title to their family homes for less than $50.
...and Justice for All
We've all recited the pledge of allegiance, but millions of Texans don't get justice because they can't afford it. Make good on the pledge.
Shaping policy, raising funds, connecting and educating legal aid providers, and promoting public awareness of access to justice issues: These are just a few of the ways the Commission works to ensure that the judicial system hears the voices of all Texans.
FOCUS ON JUSTICE
Stories from the Frontlines
For millions of Texans, access to justice is more than a catch phrase. It's how they keep their homes and their children. It's what keeps them going.

Forms
Bridging the justice gap must include policies that help Texans help themselves. That's why we advocate for easy-to-use forms that allow low-income Texans to handle simple legal matters when they can't afford a lawyer.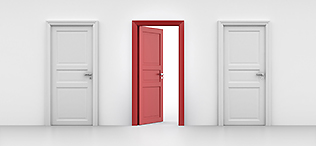 Legal aid is essential if we are to truly have the rule of law. Legal aid lawyers exist to give the poor the same level of access to our courts as a person of means.